How to Root Xiaomi Redmi Note 9 with KingoRoot PC Version
---
Xiaomi Redmi Note 9 was released in Apirl 30th, 2020. While, Redmi Note 9 runs Android 10. Why would you need to root your phone to back-up your info and media? You already know that you can do it without rooting.
But can you, really? Default non-root backup tools are decent, but the thing they don't tell you is that it's impossible to back up all the data on your device. You can backup contact information, for example, and certain types of apps, but you can't back up everything.
Fortunately, KingoRoot PC version enables you to do that.
Safely Web Root Your Redmi Note 9 with KingoRoot through PC
Step 1: Free Download the KingoRoot on Windows Software to PC
The following button is PC software download button, click it, the download will be automatically. After download is complete, you can begin to install the rooting tool.

Step 2: Click the Icon of KingoRoot to Launch it
KingoRoot software downloaded from official website is 100% safe.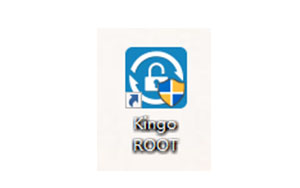 Step 3: Connect your Redmi Note 9 to PC and Enable USB Debugging
KingoRoot software will automatically download the driver for your Wildfire X, so make sure you get Internet connection and enable the USB debugging. If you can't connect, please turn to "Device Not Connected" for help.
Step 4: Click "ROOT" to Begin to Root Your Device
KingoRoot will employ the exploits of your Wildfire X, which may take a couple of minutes. During this process, please do not touch, move, unplug your device.
Step 5: Root Succeed or Failed
After successfully rooting with KingoRoot PC software, it is easily to flash a custom ROM.
---
KingoRoot on Windows
KingoRoot Android on Windows has the highest success rate. It supports almost any Android device and version.

KingoRoot for Android
KingoRoot for Android is the most convenient and powerful apk root tool. Root any Android device and version without connecting to PC.

Top Posts