Sony Xperia XZ1 | How to Root Your Android Phone 8.0 with Root Application
---
Sony Xperia XZ1 was released in September in August 2017. And it runs Android 8.0 Oreo. Rooting opens the world's possibilities. And how to root your Android Oreo, the XZ1.
Fortunately, KingoRoot provides the root tool for your mobile. Only a few mintues will get your phone rooted. It can provide both APK for mobile and PC software for rooting.
Efficiently Gaining Root Access for Sony Xperia XZ1
Step 1: Free Download the KingoRoot PC Software.
Click the following download button, it is 100% safe. After the download is complete, you can begin to install the rooting software.

Step 2: Click the Icon of KingoRoot to Launch it.
KingoRoot PC version has a high successful rate for rooting your XZ1.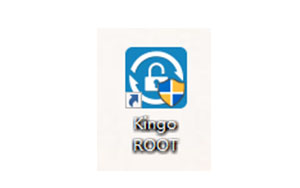 Step 3: Connect your XZ1 to PC and Enable USB Debugging
KingoRoot will automatically download the driver for your Sony, so make sure you get Internet connection and enable the USB debugging. If you can't connect, please turn to "Device Not Connected" for help.
Step 4: Click "ROOT" to Begin to Root Your XZ1
KingoRoot will employ the exploits of Sony, which may take a couple of minutes. During this process, please do not touch, move, unplug your device.
Step 5: Root Succeed or Failed
Hope your XZ1 will be successfully rooted by KingoRoot PC version.
Why Do You Want to Root Your XZ1
Information about Your Sony XZ1
Sony XZ1 packs with a processor of ARM64 that means the smartphone will have more powerful computing. Galaxy Note5 pack 64 GB of internal storage space that can be expanded to 256GB via a SDcard. The devices all packs a 19-megapixel primary camera on the rear and a 13-megapixel front shooter for selfies along with a 5.2-inch touchscreen display with a resolution of 1080 x 1920 pixels. The smartphone has a large screen and a sound camera.
Why Get Root Acess for Your Sony Device?
There are many benefits after your root your Sony XZ1. First, uninstall the system apps. Rooting is an effective and efficient way to remove bloatware. Once you have rooted your phone, you can easily remove these bloatwares. Second, you can easily download a lot of wanderful apps. There are so many app that are so good that are the ones your really want but incompitable to your device. Once you have rooted your XZ1, you can easily download them.
---
KingoRoot on Windows
KingoRoot Android on Windows has the highest success rate. It supports almost any Android device and version.

KingoRoot for Android
KingoRoot for Android is the most convenient and powerful apk root tool. Root any Android device and version without connecting to PC.

Top Posts