How to Root/Jailbreak Your Samsung Galaxy Note8 Online Root
---
Samsung Galaxy Note8 was announced in August 2017 and released in September 2017. Note8 has many wonderful features including the Memory, Sound and Battery. It runs Android 7.1.1 Nougat. Although it is powerful, many still want to get it rooted for removing pre-install apps or downloading some incompatible apps like game hacker like Xmodgames.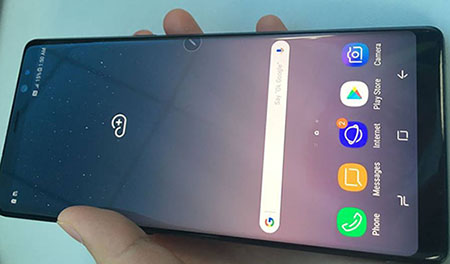 Fortunately KingoRoot provides users with easy and safe rooting methods especially for Samsung devices. Both KingoRoot on Windows and KingoRoot APK can easily and efficiently root your Samsung Galaxy Note8.
A Few Steps of Getting Root Privilege for Galaxy Note8 with KingoRoot through PC
Step 1: Free Download the KingoRoot on Windows Software to PC
Click the following download button, the download will be automatically. After download is complete, you can begin to install the rooting software.

Step 2: Click the Icon of KingoRoot to Launch it
KingoRoot software downloaded from official website is 100% safe.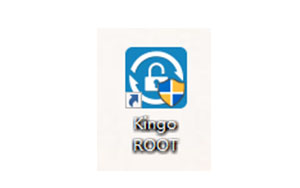 Step 3: Connect your Note8 to PC and Enable USB Debugging
KingoRoot tool will automatically download the driver for your Note8, so make sure you get Internet connection and enable the USB debugging. If you can't connect, please turn to "Device Not Connected" for help.
Step 4: Click "ROOT" to Begin Rooting
KingoRoot will employ the exploits of your Note8, which may take a couple of minutes. During this process, please do not touch, move, unplug your device.
Step 5: Root Succeed or Failed
Hope your note8 will be successfully rooted by the root app of KingoRoot.
Why Do You Want Root your Note8
Save Battery Life
Some users said that their new Note8 can't seem to make it through a day without needing a charge before bedtime. That's to say, battery is always the most complain problems. Rooting Android lets you speed up your phone and improve its battery life. Also you can download app like Greenify and Kingo SuperBattery to save your battery.
Uninstall the Bloatware
One of the most obvious incentives to root your Android device is to rid yourself of the bloatware that's impossible to uninstall. For the most parts, these software apps the come pre-installed in your device are basically useless. Rooting is an effective and efficient way to remove bloatware. Once you have rooted your phone, you have a better chance at removing bloatware while enhancing speed and battery life of your device.
Block Ads
Ads are a necessary evil. Each time when you browse the websites or open an app on your phone, the ads may pop up. The worst part of mobile advertisements is that they're intentionally placed in the part of the screen where you're most likely to tap. To remove or block ads completely, a rooted phone make it possible whether these are pop ups or auto-playing ads in apps or browser.
---
KingoRoot on Windows
KingoRoot Android on Windows has the highest success rate. It supports almost any Android device and version.

KingoRoot for Android
KingoRoot for Android is the most convenient and powerful apk root tool. Root any Android device and version without connecting to PC.

Top Posts