How to Root Q-Mobile Noir E8 with KingoRoot Apk
---
Q-Mobile has launched its flagship phone Noir E8 at the beginning of 2016. The device aims at enhancing everyday life experiences. It features a 6.0 inch AMOLED HD screen,2GHz octacore MediaTek Helio X10 processor, 3GB of RAM and built-in flash drive with a capacity of 64GB, as well as a microSD slot available for additional storage.
Many Android users may want to customize their device to extend the battery life, block ads or evern flash a custom ROM on the device in order to make their device their own. All these operations require a rooted device. If you have no idea about rooting you can find more about Android Rooting before you root.
After you decide to root your device you can try the best one-click root tool KingoRoot to help you root your Android device. KingoRoot has both APK and PC version. It is recommended that you try KingoRoot APK first since it is convenient and there is no need to connect your device to computer via USB cable.
Just do as the guidence suggested. It is easy to operate.
---
Root Your Q-Mobile Noir E8 with KingoRoot Apk
Make good preparations
Knowledge preparation, you should have knowledge of ROOT. You should know rooting your device has both advantages and disadvantages. And there may be some risks and you should make clear of that.
Device preparation, the device should be powered on and the battery level should be at least 40% and Internet should be connected (Wi-Fi is recommended). As rooting make lose your data so it is better to backup your data before you root. Most of all, you should enable install from unknown sources on your device. It depends on whether you can install the apk on your device or not.

You can set it in the Settings >Security >Unknown Sources
---
Step 1: Download KingoRoot.apk.
The download will start automatically. If there is a warn about KingoRoot.apk on Chrome, click "OK" to proceed.
---
Step 2: Install KingoRoot.apk on your device.
If you do not enable install from "Unknown Sources" in settings, there will be a prompt "Install blocked" stating that "For security, your phone is set to block installation of apps obtained from unknown sources"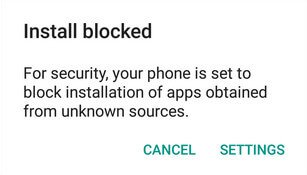 Just follow the instructions and allow to install from "Unknown Sources" to install it on your device.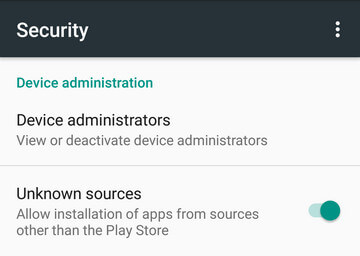 ---
Step 3: Launch "Kingo ROOT" apk and start rooting.
Kingo Root is one-click root tool. Just tap "One Click Root" to start the rooting process.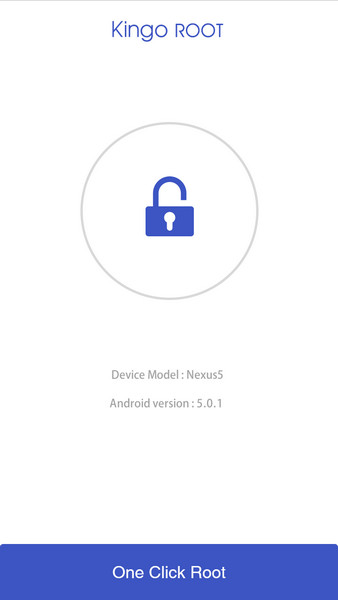 ---
Step 4: Wait the root process.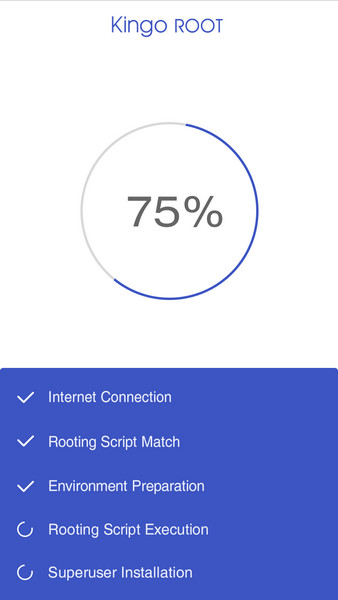 It will take a few minutes to root your device. Please be patient.
---
Step 5: Result: succeeded or failed.
If root failed please try several times when you root with KingoRoot apk version. We have integrated several rooting methods in apk version, however, it will only run one at a time.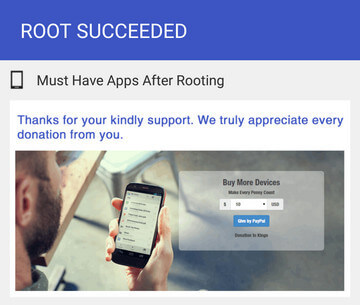 MORE TO SAY If KingoRoot APK failed to root your device after several trials, please refer to KingoRoot Android (PC Version), which has a much higher success rate.
How to root any Android device and version with KingoRoot PC Version?
---
KingoRoot on Windows
KingoRoot Android on Windows has the highest success rate. It supports almost any Android device and version.

KingoRoot for Android
KingoRoot for Android is the most convenient and powerful apk root tool. Root any Android device and version without connecting to PC.

Top Posts