G630-U10 | Huawei Ascend | How to Root with KingoRoot Android
---
Huawei is the third largest smartphone sales leader at present. The best selling of HUAWEI are HUAWEI P series / HUAWEI MATE series and HUAWEI Ascend series. Huawei Ascend G630 was announced in 2014, March more then two years from today. However, it is still one of the best selling device of Huawei. Many G630 users are keen to root, due to 1GB RAM and 4GB ROM is not enough for daily use nowadays. With the purpose of get more valuable space, remove some of the preinstalled bloatware will be one of the best choise. By doing this, root your device is an essential prerequisite. KingoRoot is the best opinion for you to root your Huawei Ascend G630.
Root Huawei Ascend G630 by KingoRoot (APK) without PC
NOTE
There are some preparations to do before you start to root. A full backup of your Huawei Ascend G630 before root start is highly recommended. Please enable install from Unknown Sources otherwise our App can not installed on your device. Internet connection is vital during the root process. For the reason that KingoRoot will download scipts from the cloud.
First, Free download KingoRoot.apk into your G630.
Download KingoRoot.apk is the foundation of the whole root process.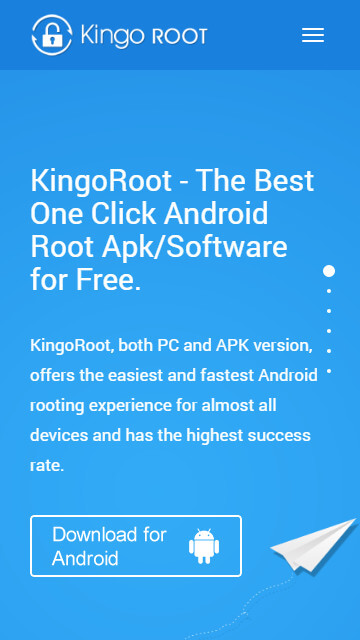 Second, install KingoRoot (APK) on your device.
After download finished, install KingoRoot.apk into your device. Make sure "Unknown Sources" is enabled, so the KingoRoot APK can be installed.
Third, launch"KingoROOT (APK)".
Before start you should be well known about the benefit and risk of rooting your G630. If you have fully aware of all those things. You may begin the rooting process just by click "One Click Root".
Four, wait a while until you see the result.
A stable Internet connection is indispensable when rooting with KingoRoot. Because KingoRoot will download scipts from the cloud. It will take several minutes to complete the rooting process. After root started, JUST LEAVE IT THERE, do not move your device!
Root Succeed!
Congratulations, your Huawei Ascend G630 is successfully rooted by KingoRoot.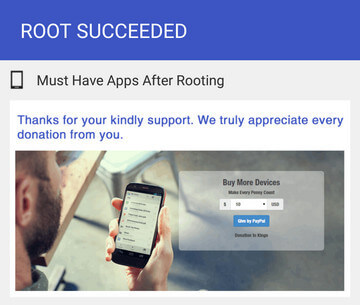 ---
If you tried a lot of times still failed, refer to How to root any Android device and version with KingoRoot PC Version?
Which has a higher success rate than APK version.
---
KingoRoot on Windows
KingoRoot Android on Windows has the highest success rate. It supports almost any Android device and version.

KingoRoot for Android
KingoRoot for Android is the most convenient and powerful apk root tool. Root any Android device and version without connecting to PC.

Top Posts