How to Root Blu Vivo 6 Without Computer (Root APK without PC)
---
The Blu Vivo 6 was released in November 2016. Powered by a non-removable battery, the smartphone runs Android v6.0 Marshmallow. The Blu Vivo 6 packs 64GB of internal storage space that can be expanded to 256GB via a microSD card. The Vivo 6 is a dual SIM (GSM and GSM) smartphone that accepts Micro-SIM and Nano-SIM. We love our purchased handset so much.
You eager to experience the smartphone, connecting to the Internet, and downloading many apps. However, you may find that many apps that are sound and wonderful but can't be downloaded because they are incompatible to your android. There're tons of cool apps in Google Play Store, but not all of them are available for your Android phone. That's because some apps are blocked by manufactures or carriers. The only way to use them is to root your Android phone. Although these apps are the ones you want to install.
KingoRoot apk is a easy, fast and safe root tool for almost all Android device. Just some steps, you can get a rooted device. Once you have rooted you Vivo 6, you can tap into the deep potiential of your Android device. Of course, you can install any apps that you like.
Preparation for Rooting
Device powered on.
At least 50% battery level.
Internet connection necessary (Wi-Fi network suggested).
Allow installation of apps from unknown sources.

Settings > Security > Unknown Sources
Steps for Rooting Blu Vivo 6 via KingoRoot APK
Step 1: Free download KingoRoot APK
The download will be automatically started to your Android. Find it in "Download" on your phone. If Chrome has warned you about KingoRoot apk, click "OK" to proceed.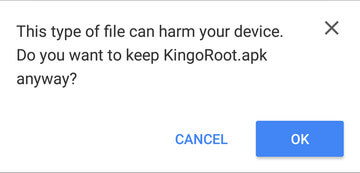 Step 2: install the KingoRoot APK on your device
After KingoRoot APK download is complete, install the apk file.
*Note: you may receive this Install block message. Take the following steps:
#Install Blocked: Settings > Security > Unknown sources > Check the box and allow.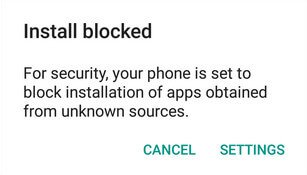 Your device may only accept app installation coming from its native app store, like Google Play or Samsung Apps. The apk file of KingoRoot is directly downloaded from the server of Kingo and will not be able to install on your device unless you allow installing from "Unknow sources".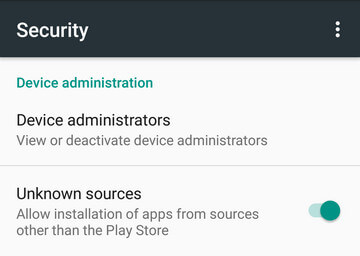 Harmful App: Settings > Security > Verify apps > Uncheck it.
KingoRoot is an exploit-based root tool. KingoRoot exploits system vulnerabilities in order that your device can be rooted, which will be considered by Google or Manufacturers as a malicious act. But it is your choice to choose, to root or not to root. On kingo's behalf, the only thing we can do is that to make sure of our integrity and leave the choice to you.
Step 3: Launch "Kingo ROOT" and click "One Click Root" to start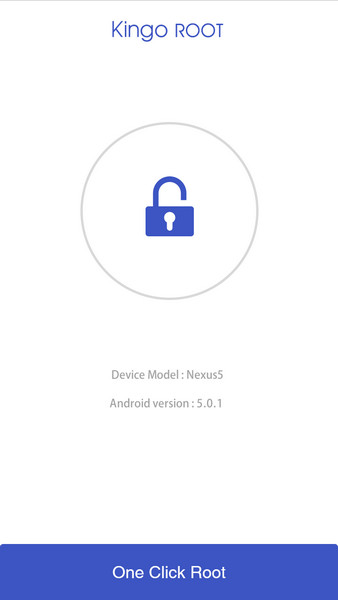 Step 4: Waiting for a few seconds till the result screen appear
Make sure the network is stable when rooting with KingoRoot. Because the rooting scripts are stored in Kingo's server. Otherwise, KingoRoot apk will fail to root your device.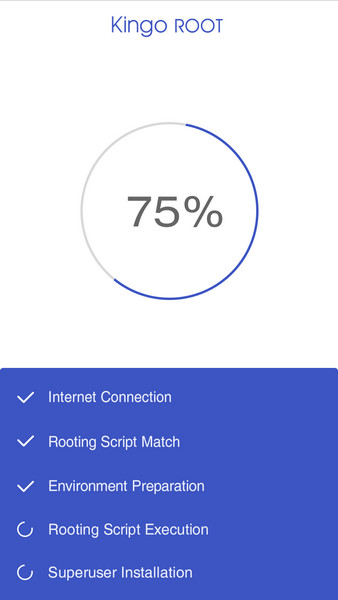 Step 5: Result: successed or failed.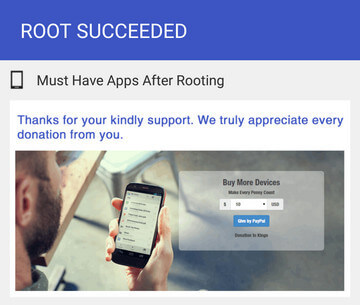 You may want to try it several times because KingoRoot apk will only download one script at a time. Running different scripts may deliver different results.

MORE TO SAY: After doing all above, if KingoRoot APK still failed to root your Blu Vivo 6, hope you have a try on KingoRoot Android (PC Version), which has a much higher success rate for technical reasons.How to root any Android device of any version with KingoRoot PC Version?
---
KingoRoot on Windows
KingoRoot Android on Windows has the highest success rate. It supports almost any Android device and version.

KingoRoot for Android
KingoRoot for Android is the most convenient and powerful apk root tool. Root any Android device and version without connecting to PC.

Top Posts